WORKSHOPS
A Pranayama (Breath) Workshop
A Pranayama Workshop for Stress Reduction, Well-Being and Growing your practice.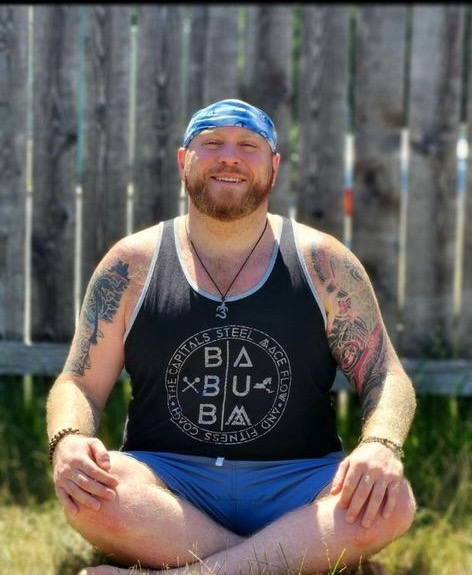 Led by Sacha Wolfson
Breathe Deeply, Live Fully!
Unlock the Power of Breath for Yogis of All Levels as you Join us at Quan's Hot Yoga for an immersive Pranayama
Workshop designed to unlock the hidden potential of your breath. Whether you're a seasoned yogi seeking to
elevate your practice or a curious beginner wanting to delve into the art of breathwork, this workshop is for you!
In this unique workshop, we begin with an assessment of your current breathing patterns, providing valuable insights
on how to optimize your breath for better well-being. Discover the art of Ujjayi Breath, often referred to as the
"Victorious Breath," a cornerstone of our practice. Through the gentle constriction of the throat, this audible breath
creates a soothing oceanic sound, helping you find focus and tranquility as you flow through the yoga postures.
Master Box Breathing to attain balance and harmony, and energize your being with Kappalabhati. Explore the
transformative 4-7-8 Breathing technique and discover how to incorporate these and other practices not only
on the mat but also into your everyday life to reduce stress and embrace well-being. Led by Sacha Wolfson, a
certified Pranayama teacher with 50 hours of specialized training, this workshop offers a unique opportunity
to dive deep into the world of breath and enhance your overall sense of peace and vitality.
Don't miss this chance to breathe deep and live fully! Reserve your spot now.
When : Sat Sep 16th 2023
Time : 1:30-3pm
*price : $45+Tax /person or $80+Tax/2 person
Where: @ EAST Studio
please bring Yoga mat with you to the workshop.
*Non refundable
___________________________________________________________________________________________________________________________
Deep Sound Healing Meditation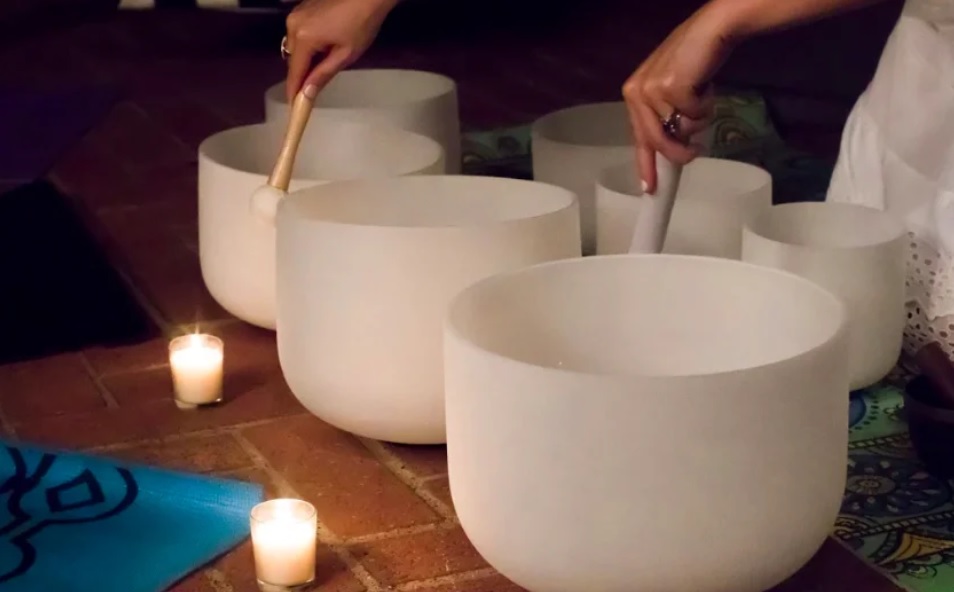 w/Amanda Scandrett
Crystal Singing Bowl - Deep Sound Healing Meditation with Amanda Scandrett & Sacred Circle Healing Arts
(Re) connect to your inner light with a guided meditation using crystal singing bowls.
In this 90-minute session you will experience the soothing sounds of 7 quartz crystal singing bowls and guided meditation designed
to cleanse, clear, restore, and revitalize. Each of the 7 singing bowls are tuned to our 7 key energy centers to offer vitality of the body, mind, heart, and spirit.
Relax into this nourishing meditation lying down on your mat, seated, or with gentle movement. Please bring your own mat as well as
blankets to offer warmth and support as well as any objects or additional supports to deepen your comfort.
In these meditations, we aim for comfort to facilitate a gentle release and nourishing receiving of energy.
Facilitated by Amanda Scandrett (she/her), a therapist, musician, artist, and educator living on Treaty Four Territory in Regina, Saskatchewan.
She owns and operates Sacred Circle Healing Arts, a private practice that incorporates holistic approaches to healing and vitality of the body, mind, heart, and spirit.
Amanda has a master's degree in Educational Psychology (Counselling) and is trained as an art therapist, somatic practitioner, and reiki master among many other healing modalities.
She brings her knowledge of trauma support and psychotherapy to her one on one sessions, groups, and as a Sessional Lecturer
with the Faculty of Education at the University of Regina. Whether working with individuals or in community,
her goal is to offer supportive and nurturing spaces, cultivating a trauma-sensitive compassion-centered
environment for folks to explore and (re)connect with their inner light.
DATE: Sunday , Oct 1st. , 2023
TIME: 2-3:30 p.m.
WHERE: Quan's Hot Yoga East studio ( 312 University park Dr )
INVESTMENT: $45 +tax or 2 for $80 +tax REGISTER: Visit www.quanshotyoga.com ,
email: info@quanshotyoga.com or call/text: 306-550-2076.
BRING: a comfy yoga mat, a couple blankets and/or any further objects or supports to deepen your comfort. Non-refundable.